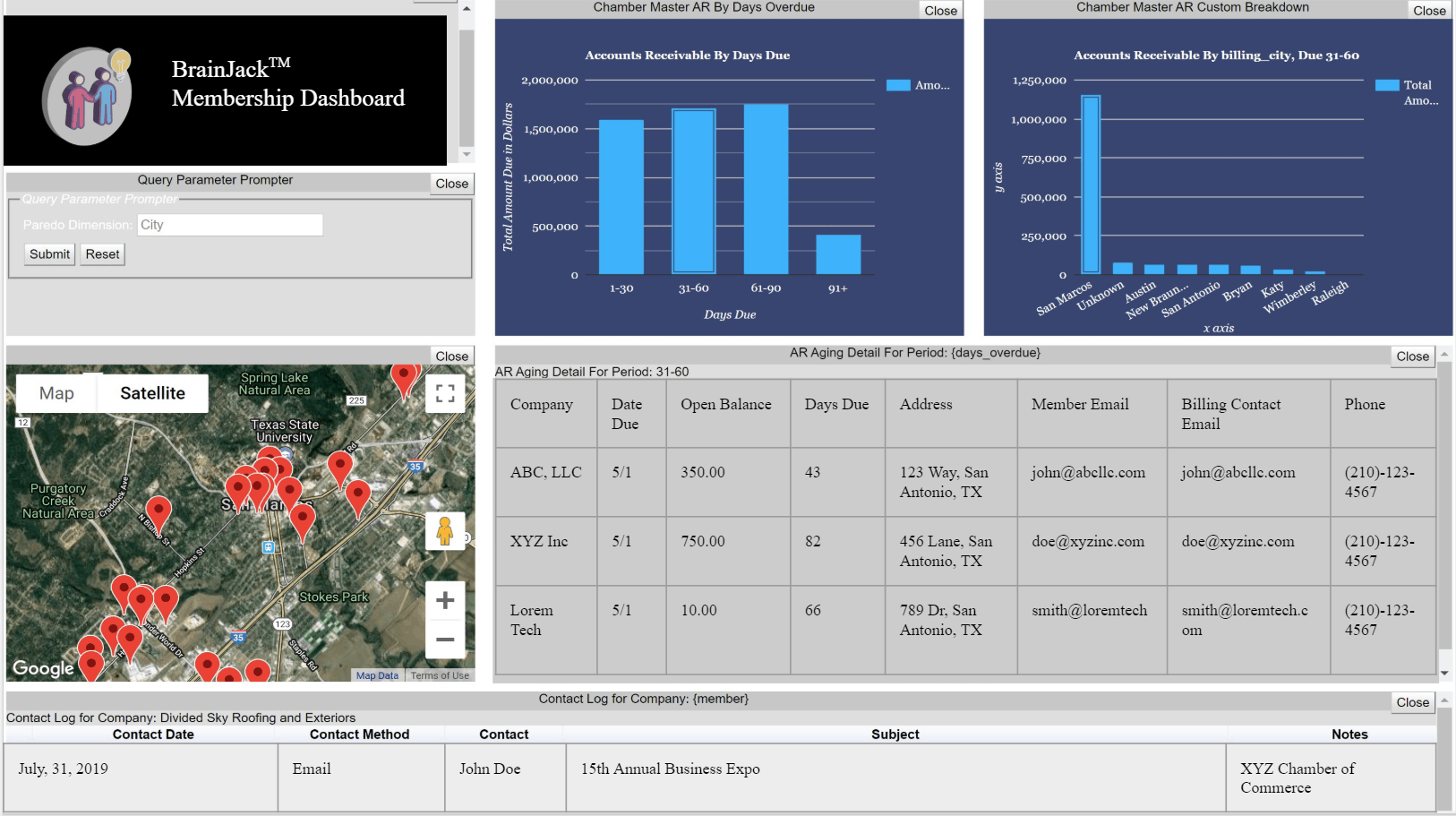 What value can BrainJack™ Membership add to your organization?
Measure the effectiveness of communication with members

Improve the collection of membership fees

Match members with relevant events to improve their business

Provide a big-picture view of your business and your members through the integration of membership and financial data (connection to QuickBooks)




Log in to your BrainJack™ Membership Dashboard
Select the desired dashboards from the drop-down menu on the left menu bar
Define the variables (or filters), hit enter and your summary chart will be displayed in the upper left quadrant
Select a data point on the summary chart and BrainJack™ will communicate with the other BI components (charts, graphs, tables) on the page providing a more detailed view of the subject matter without leaving the page.
Try BrainJack™ Membership Today!
We are focused on making your data meaningful in support of the business decision-making process. Why not try now?